Revit Courses & BIM Courses: The BIM Suite, Revit, is a world-class building information modelling (BIM) software suite used to create 3D models of buildings. Revit is used by architects, engineers, and construction managers to create realistic models of buildings for use in design, planning, and management. 
There are many Revit courses available to learn the software, but not all are created equal. So, in this article, we have listed out 6 of the best BIM Revit courses that can help you get a clear understanding of the software!
What is Revit? and how to find Revit Courses online?
Revit is a software program used by architects and engineers to design buildings and other structures. It allows users to create 3D models of their projects and then generate construction drawings from those models. Revit is popular among professionals because it is very powerful and yet easy to use.
Top 6 BIM Revit Courses!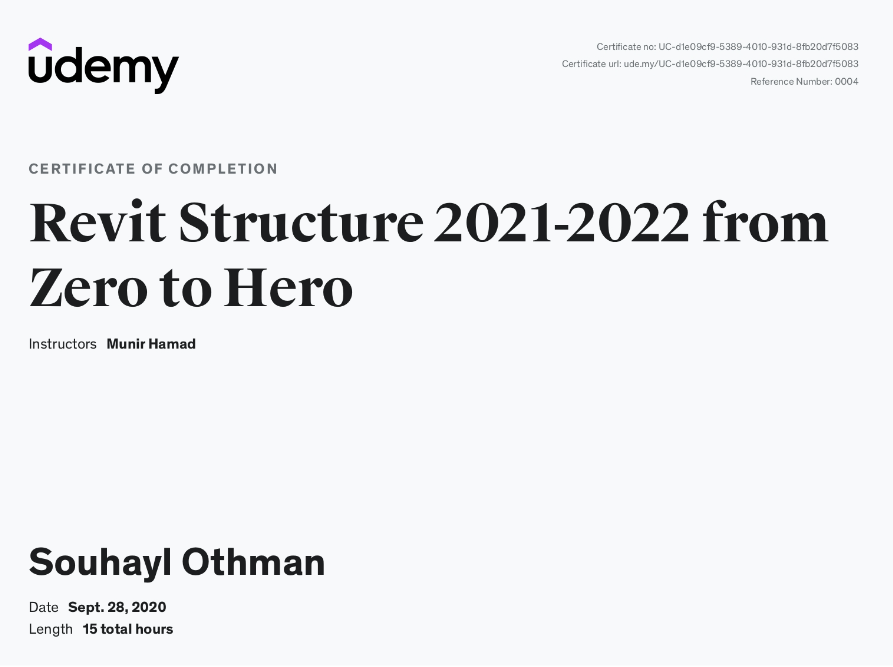 Description
In this course, you will learn how to create a full architectural model using Walls, Doors, Windows, Floors, Roofs, Ceilings, etc. You will learn how to annotate, tag, detail, your model, along with creating and printing sheets. Other advanced topics will be discussed in the course like Mass Modeling, creating your own family, Project Phases, Design Options, and Path of Travel. Also, you will learn creating several types of schedules, how to import CAD files. The course will show you how to deal with Rooms, Render, Cameras, Animation, Solar Studies. You see how to learn how to use worksharing in Revit. Extra videos, discussing in depth Curtain Walls, and all tips and tricks about it is offered as well.
This course is built over exercises. You will have two sets of files for each part of this course: PDF files which carries instructions, and RVT files which will be your starting point for each topic. At the end of each video, you will be instructed to open a certain file to practice what you learned. (the PDF files, and RVT files are attached to 2nd video for the first part, and attached to the 1st video in the Extras, More Features of Revit 2020, New Features of Revit 2021, and New Features of Revit 2022, New Features of Revit 2023 )
Who this course is for:
Architects, draftsmen, engineers in general involved in building design and construction, and students in colleges and universities
Revit Architecture can be used by Contractors and Interior Designers as well
The Revit: AR and VR Workflows ranks at the top on our best BIM Revit course list! This course will teach you how to use Revit as a tool for building 3D models for AR and VR. By taking this course, you'll learn how to model VR in Revit and how to use the model with Augmented Reality and Virtual Reality.
You'll also learn about simple shortcuts that can help speed up your workflow. Furthermore, this course will teach you about Material Libraries. They are collections of materials that you can use in your models. You'll see how they work, and how they can be used in an AR or VR scenario.
Moreover, you will even learn how to create new Materials Library items based on existing ones. Even build your own custom ones. Finally, this course will teach you how to create a model using Revit that can be exported as a file format compatible with other applications!
If you're a Revit user, you know that a project can sometimes feel like a puzzle. You want to make sure everything is where it needs to be, that all the components are in their proper places, and that everything looks the way you want it to.
There are tons of tricks and techniques out there that can help you achieve this goal. But, if you don't know what they are—or how to use them—then it's probably going to be harder for you than it needs to be. That's where this course comes in! In this course, you would get to know everything about importing CAD files into Revit projects. So that they're consistent and easy-to-read.
This course will also show you different tools and techniques that will make life easier for everyone involved in your project. Just take up a trial of this course and you will shortly notice why it ranks as the second best on our BIM Revit course list!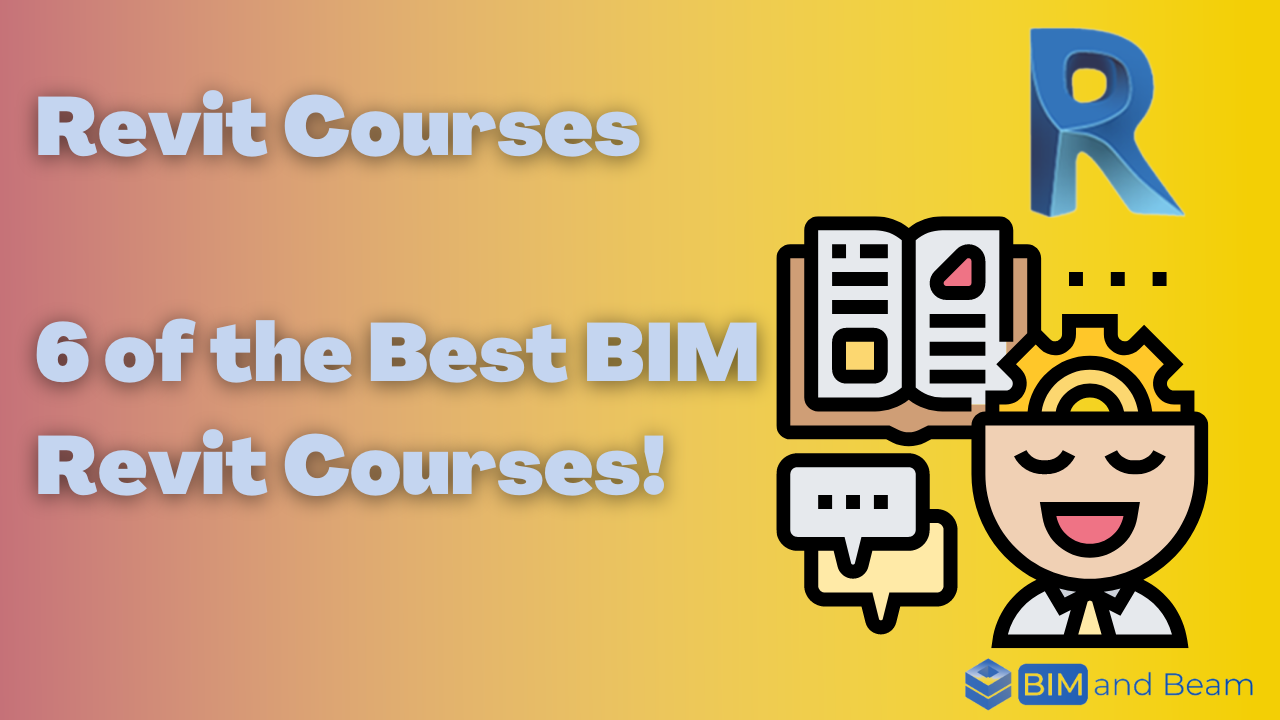 Have you ever wanted to learn the ins and outs of Revit Architecture 2022? If so, this course is designed for you. It's packed with information that will help you become a Revit Architect in no time.
Two more Revit Courses online
This course will teach you everything from creating doors, windows, walls and floors to developing construction projects. You'll also learn how to deal with camera, animation, and solar studies in order to develop your next project. Furthermore, this course will walk you through each section of the program by showing videos and explaining tips and tricks along the way.
It even has included exercises so that you can test your knowledge of the topic at hand. This is an introductory course for those who are new to Revit Architecture 2022. But it's also helpful for those who have some experience with it, you'll be able to see what's new in this version.
Revit Architecture – An Ultimate Guide is the 4th course on our BIM Revit course list! This course is designed to give you the knowledge and skills you need to master Revit Architecture 2022. The course will teach you how to make 3D BIM structural models and how to add reinforcement to different structural elements in BIM models. It also introduces you to Revit Structure and Modelling Datum Elements.
The course duration is around 27 hours that will take you from beginning to end of the process of creating a 3D BIM structural model in Revit Architecture 2022. You will learn about all the steps involved in creating a 3D BIM structural model with Revit Architecture 2022 including creating a floor model, adding reinforcement and cross sections, setting up construction schedules, and adding datum elements like stairs and ramps.
The Revit Architecture – An Ultimate Guide course also includes an overview of using Revit Structure 2022 Datum Elements which allows you to create accurate models using precise measurements.
6. Learning Revit (LinkedIn- 1 month Free Trial)
The Learning Revit Course is designed to teach you the basics of Revit, including how to choose a template, set up a basic level. Add dimensions, grids, and more. It also teaches you how to create views and documentation that works with your project plans.
With this course, you'll be able to build a variety of different types of models with ease. You'll learn about all the different parts of Revit and how they work together to help you create something amazing. Furthermore, you'll be able to create models for projects that are big or small—whatever your needs are!
The course will take you from the basics of using the software through creating advanced features like linking models together. Also creating schedules for building models and getting notifications when something updates in your file.
The Bottom Line
In conclusion, if you're looking for a good BIM Revit course, the 6 courses above should give you a great starting point. And don't forget, there are many other courses available online. So be sure to do your research and find the one that's best for you!