Hide Revit Link using Link Visibility Manager
🤷‍♂️ You linked a new Revit, IFC or dwg link into your RVT file and it is now displayed in all views and view templates, there is no longer any need to create a workset for this link or to hide or unhide this link in all views and view templates one by one !
Use this add-in to quickly hide or unhide a link in a bunch of views. 
It works with :
RVT linked models
IFC linked models
CAD imports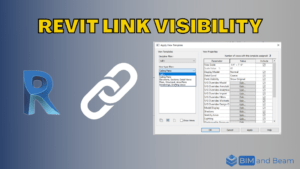 This is especially helpful when you load in the project a new link that becomes visible in every view in the document. Batch hide the link in all non-relevant views in a second with this plug-in.
Compatible with Autodesk Revit version from 2018 to 2022.